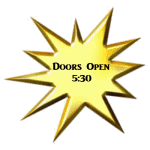 Sweat on the saddle seat
Dust in the pad
Latigo... dry as my skin
Many a mile
Both good ones and bad
But I'd do it all over again.
| | | |
| --- | --- | --- |
| | Kathy Moss | >> Award winning author and poet |
| | Duane Nelson | >> Many years with Ellensburg's "Spirit of the West" |
| | Alan Halvorson | >> Musician and songwriter - songs you can feel |
| | Crystalin Christensen | >> An absolute delight from Butte Creek Scout Ranch |
| | Jim Crotts | >> Carrying a war bag of words |
~ Our joy is sharing the history and heritage of our great land. ~
~ Special Fund Raiser for ~


~ More Information about Teens & Mustangs ~

OUR MISSION: Provide positive life-changing experiences for trainers of all ages through the development of leadership, horsemanship, and teamwork while educating the public about training and adoption of Oregon's wild Mustangs.

OUR VISION: By 2026, Teens and Oregon Mustangs will be recognized in the United States as a premier organization that improves the adoptability of Mustangs, develops trainers of all ages, and is critical to the healthy and sustainable management of America's natural resources and preservation of western heritage.

OUR VALUES:

Trainer Development – Inspire life-long learning and develop confidence, responsibility, consistency and leadership.
Diversity – Encourage a variety of training techniques that showcase the Mustang's trainability across various disciplines.
Successful Adoption – Strive to maintain our 100% adoption rate and value the hard work it takes to get there.
Training Toolbox – Provide ample opportunities and tools for trainers to overcome any training obstacles in their path.
Public Awareness – Educate the public about Mustang horses, heritage, and management and the related management of natural resources

~ Special Thanks to STAR ATTRACTIONS ~
for providing their beautiful venue for our fund raiser.
Star Attractions ~ Sweet Home
~ Other Friends and Supporters ~
~ Wendi Melcher Cadwell Realty Group ~